Rehearsals - Why not join us for a look and a listen?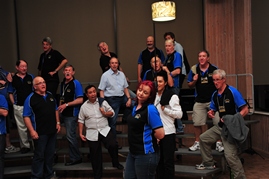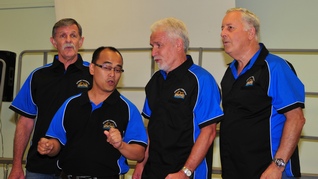 This Monday night at 7:00pm we are at the Ron Dyer Centre,
crn Miller and Ridge Streets, North Sydney.
behind St. Mary's Church.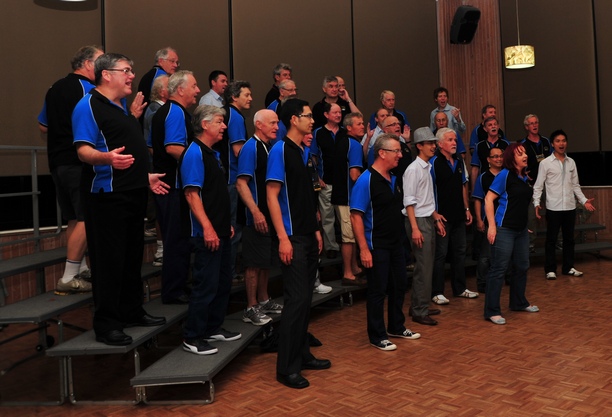 What happens at a typical rehearsal?
We begin with a brief physical warm up led by one of our members, followed by vocal or presentation exercises. We then sing under the guidance of our
musical director
, perfecting our repertoire of songs. Videos of other choruses and quartets from around the world are sometimes shown.
Rehearsal winds up around
10:00pm
when there are generally more than a few social types happy to share a drink in a nearby bar and unwind with anyone willing to join in.