What better way to help celebrate our 20th year than by having international barbershop quartet superstars The Newfangled Four drop by Sydney to share with us four fabulous days of singing, coaching, socialising and fun!

The highlight of their stay was having The Newfangled Four headline our anniversary concert Totally Vocal on Saturday 10th August at Hornsby RSL. A near full house crowd greeted the quartet with unbridled enthusiasm and the boys in return performed an unforgettable, wildly entertaining set. It's no wonder this young Californian foursome is so popular with fans around the world!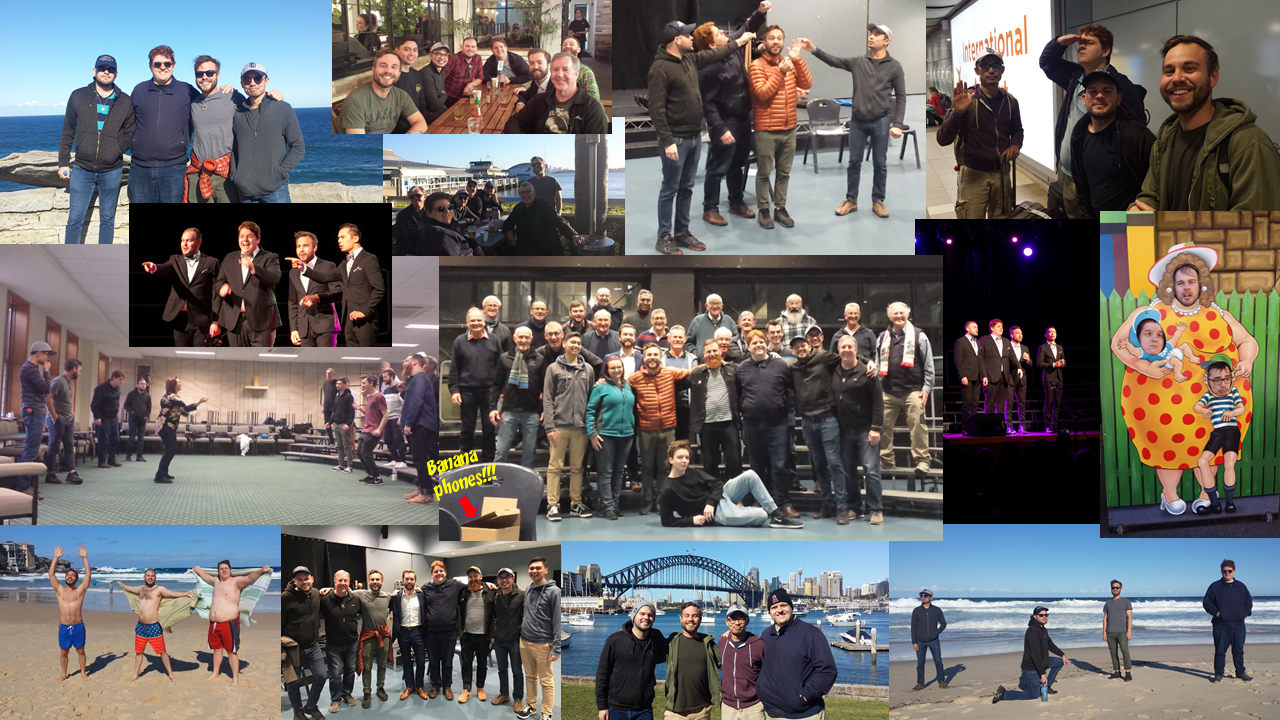 Special guests on the show were our sisters in song, the wonderful Circular Keys Chorus. Led by our common Musical Director, Vicki Dwyer, CKC performed a selection from their wide-ranging repertoire before Sydney Harmony joined them on stage for a set of songs as a combined chorus. The Sydney Harmony/Circular Keys mixed voice chorus has become a crowd-pleasing feature of our shared performances in recent years. And for the show's Finale, the Newfangled Four joined the combined chorus on stage for a rousing rendition of the Pentatonix a cappella hit "Sing". Such fun!

We feel so privileged that The Newfangled Four were able to coach the chorus during their time in Sydney. A full day workshop with them on the Sunday and a visit to our rehearsal on the Monday night allowed us to benefit substantially from the combined and individual talents of these talented musicians. Thanks guys! The chorus is in a really great place now as we head towards the contest stage in Hobart next month.

We'd like to thank everyone who came to our concert - from BHA and Sweet Adelines choruses both near and far – and to all our friends, family and former Sydney Harmony members who have supported us over the years. Special thanks to our friends Vocal Evolution who instigated the Newfangled Four tour and invited us to take part in this awesome local barbershop initiative.